Wood Boilers
Heat with locally available, renewable wood, wood pellets or wood chips.
Tarm Biomass Has Been Supplying the World's Finest Renewable Fuel Wood Boilers For Over 25 Years!
Contact Us
CLAIM YOUR ENERGY INDEPENDENCE
Tarm Biomass imports and distributes Fröling wood boilers, wood pellet boilers, and commercial wood chip boilers. We also represent several lines of accessory products including valves and controllers from LK Armatur. Additionally, we provide expertise and stock parts for HS-Tarm and Effecta wood boilers.
At Tarm Biomass we value wood and are wood burners at heart, focusing on selling appliances that burn wood fuels and accessories that support those installations. The equipment lines we sell provide our customers with energy independence, enhance rural economic strength by keeping fuel dollars local and encourage forest stewardship by providing uses for low-grade timber.
We know that what we do is only sustainable if our products burn cleanly and operate efficiently, cost little to operate, and exceed our customer's expectations. Our team encourages professional installation by trained wood boiler dealers because we know that quality starts with the equipment and ends with the experience. Like you, we are Feeling Good About Wood. Learn how you can reduce your carbon footprint and contact us today!
Contact Us
BOILER AWARDS & CERTIFICATIONS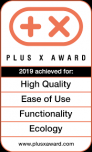 HEAR FROM OUR CLIENTS
"1 year ago I started model S30 on 1-6-21 and after a few days of learning how to operate this boiler, it is working wonderfully. I replaced a 38 year old Tarm OT30 and this new boiler uses about 25% less wood than the old boiler. I am very satisfied with the operation of this new boiler and thermal storage system. You only get what you pay for and it is worth every penny spent."

– Rob
See all our testimonials
Product Spotlight: The Fröling Turbomat 500 Wood Chip or Pellet Boiler
The TM 500 is a 1.7 MM Btu/hr. biomass boiler is capable of burning wood chips up to 45% moisture content or wood pellets. The boiler weighs over 18,000 pounds, in large part due to its heavily bricked firebox, which is necessary for wetter wood chips. The TM 500 uses a unique vertical heat exchanger that separates and drops out ash rather than allowing for ash to sit on horizontal heat exchanger surfaces. The TM 500 is designed to run 24 hours per day with no shutdowns for cleaning or re-fueling. The special alloy walking grate system needs no hoeing or scraping. The new TM 500 replaces another wood pellet boiler installed at Peoples Academy in 1982. More on the project here.
LEARN MORE ABOUT WOOD CHIP AND PELLET BOILERS