Importers of the Best Wood Boilers to Handle your Sustainable Heating Needs
Tarm Biomass imports some of the best wood boilers from Europe, including Fröling wood, pellet, and wood chip boilers. We also represent several lines of accessory products including valves and controllers from LK Armatur.  Tarm Biomass also stocks parts for HS-Tarm boilers that have been sold in North America since 1974 and Effecta wood boilers. At Tarm Biomass we are wood burners at heart, focusing on selling appliances that burn wood fuels and accessories that support those installations.  The equipment lines we sell provide our customers with energy independence, enhance rural economic strength by keeping fuel dollars local and encourage forest stewardship by providing uses for low-grade timber.
We know that what we do is only sustainable if our products burn cleanly and operate efficiently, cost little to operate, and exceed our customer's expectations. We encourage professional installation by trained dealers because we know that quality starts with the equipment and ends with the experience. We look forward to serving you.  Like you, we are feeling good about wood.
We are located in Oford, New Hampshire. Please see our map for our location and driving instructions. 
Tarm USA stocks all products in Orford, New Hampshire, including a complete line of parts for all major models of HS-Tarm, Fröling, and Effecta boilers ever sold in the United States. 
Tarm Biomass® is a third-generation, family owned business that has pioneered the sale and service of European central heating equipment in North America for over 30 years. Tarm Biomass popularized down-drafting wood boilers.  We were fundamental to the introduction of the concept of thermal storage use with wood burning boilers. We introduced many firsts including the first bulk fed residential pellet boilers, the first lambda controlled wood boilers, the first automatic wood pellet boilers, and the first dry chip wood boilers.  
Tarm Biomass's® primary objective is to offer European innovation in home heating solutions, paired with a significant commitment to consumer education and environmental awareness. Exclusive partnerships with ISO 9001 certified manufacturers allows Tarm Biomass® to offer products with operational reliability, exceptional efficiency, and to promote the clean burning of carbon-cycle biomass that is critical to the lowering of net greenhouse gas emissions.

Founded in 1961, Fröling is a family-owned company located in Grieskirchen, Austria. A pioneer in wood-fired heating systems, Fröling has devoted decades of intensive R&D to the study of maximum energy efficiency in biomass boilers and, as a result, is a world leader in the industry.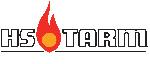 The small village of Tarm, Denmark is home to the HS Tarm Company, which was founded in the early 1900's by Rasmus Soerensen as a blacksmith shop servicing the horse and wagon trade. His son, Hans, expanded the small firm's offerings to include wood stoves and, eventually, central boilers that could be connected to remote radiators with pipes. The younger Soerensen, whose initials "H.S." were eventually incorporated into the company's name and logo, and manufactured his first boiler in 1927. The company is now owned by Hans Sorenson, the grandson of the founder of HS Tarm. The company produces 60% of the home boilers used in Denmark and is ISO 9001 certified.  

LK Armatur is one of Scandinavia's leading manufacturers of valves, components, and prefabricated products for the heating market. They produce more than one million valves a year, ranging from simple standard valves to sophisticated, customized special products.  
Heat for the Thinker! (a note from Scott Nichols)
Thank you for browsing our products. Burning wood is one of the oldest and remains one of the largest sources of renewable energy in the United States. According to the 2012 U.S. Census, about 2.5 million households (2.5% of all households) use wood as a primary heat source and 9.9% of US households use wood as a secondary heat source. In some regions, the use of wood for heating is increasing dramatically, for instance more than doubling in New England (2012 census compared to 2005 census).
Tarm Biomass has been supplying biomass boilers to North America for over 20 years. During those years, we have seen wood burning technology change dramatically. Today's cord wood, wood pellet, and wood chip boilers use controls similar to those used in modern fuel injected engines. The goal has always been to decrease fuel use and emissions while improving all aspects of operation. Significant improvements have been realized with each successive generation of product.
We have automatic wood pellet boilers that completely replace conventional oil or gas boilers. We have large chip boilers capable of supplying 200,000 square foot buildings. We have wood boilers that when combined with thermal storage tanks provide heat and hot water throughout four seasons. Some of our customers are firing only once every 24 hours in the winter and once every 7 days in the summer.
Tarm Biomass has helped users select and integrate boilers into a wide range of applications, including but not limited to stand alone boilers, boilers with heat storage, boilers in parallel with fossil fuel boilers, boilers in parallel with solar, boilers with hydro-air coils for hot air systems, boilers used for greenhouses, schools, pool heating, and many others. This wide range of biomass boiler applications gives us the expertise to help you with just about any biomass boiler installation. Years behind us put us years ahead.   
There are many reasons to own a biomass boiler from Tarm Biomass. When you look at the entire financial picture, you will likely find that a boiler from Tarm Biomass will become one of the most economical and cost saving products in your home. High efficiency, EPA approved models and our expert advice with system integration ensure your fuel dollars result in maximum heat output. Our boilers provide renewable heat at extremely affordable prices, about $1.00/Watt using a solar panel analogy. If long term budgeting is your aim, wood fuel prices have been more stable than other heating fuels, which makes budgeting a snap rather than a bet. The boilers we represent are built to last. Each component speaks of quality, durability, and craftsmanship. Tarm Biomass offers boilers that carry a limited warranty of up to 20 years. We have been continuously involved with wood fired central heat since 1974. Unlike many wood furnace and boiler companies that have come and gone in the last few years, Tarm Biomass will be here in the future to support our customers. No other wood boiler company gives you the wide range of flexibility in models to choose from for burning wood in its many forms.

Heat is one of our essential needs. Why is it then that so many people buy oil and propane from unknown sources, many of which actively oppose the United States? Why buy volatile fuel with volatile prices from volatile locations? Our home state of NH, for example each year sends about 1 Billion dollars of heating oil expenditures out of state, much of it leaving the country. When we purchase or harvest wood for fuel, we keep our dollars local. Keeping fuel expenditures local there is a compounding economic effect, which increases jobs and our standard of living. A billion dollars is equivalent to tens of thousands of jobs. (see www.nebioheat.org for more information) Forests are an essential local resource that many people rely on for income, recreation, clean water, food, peace of mind, and education, to name a few. While some argue that forests should be left to mature as nature allows without human intervention, we believe that a balanced approach of forest conservation and active, sustainable management serves the highest need. Many regions of
the U.S. have seen large wood fiber users such as paper mills closing their doors. Meanwhile, forests are growing faster than they are being cut, which is a good thing. The point is that there is plenty of wood for heating uses and many people who could benefit from increased demands for wood. When we use wood for energy, we often use trees that could never be saw logs. By utilizing cull trees, we add value to the timberland and make it less likely that the forest will be chosen for permanent development or shoddy management.
Our boilers provide safety in many ways. Often taken for granted, wood fuel is non-toxic. If you've ever experienced a fuel oil leak you won't ever forget the odor. Even outside the point of use, wood substituted for oil and gas saves countless spills and leaks. The boilers themselves produce no creosote under normal use, which means that the majority of our customers rarely if ever find flammable and dangerous soot deposits in their chimneys. Our pellet and chip boilers automatically feed and light themselves and have numerous safety features to eliminate chances for unintended combustion. Outer surfaces of our boilers are cool to the touch, practically eliminating fire hazards from radiant heat. Cool outer surfaces also indicate that the heat is being kept in the water where it is most valuable to you. Controls are intended to eliminate human intervention as much as possible, which makes using our boilers easy, but also helps eliminate mistakes. If mistakes are inadvertently made, often our boilers will shut down and provide a fault message response from the boiler to help you understand the problem. All operating data is internally saved for a year at a time, which helps your service person diagnose any problems should they occur. Finally, considering that we should leave this planet in at least as good shape as we found it and realizing that burning wood and other biomass is carbon neutral, our boilers are a safe plan for the future. Burning wood in Tarm Biomass boilers will enhance safety in and out of your home.
From lighting doors to automatic heat exchanger cleaning to automatic filling and lighting, the boilers we offer have state of the art features that simplify operation. Burning wood should not be a messy, smoky exercise. These systems will provide you with even, controllable heat silently and without all of the fussing some machines require. There is no replacement for the peace of mind that comes from knowing you've got a modern, efficient, boiler using non-toxic fuel grown locally, maybe even grown on your own land. Now that is something to feel good about.

Tarm Biomass
19 Archertown Road
PO Box 322
Orford, NH 03777
Toll Free: 800.782.9927
Telephone: 603.795.9100
Fax: 603.795.9115