The saying goes that necessity is the mother of invention.  Home Heating has been a necessity that for centuries has been the mother of invention.  From fire rings, to open fireplaces, to Ben Franklin stoves; from coal stokers, to oil burners, to pellet boilers-we seek more heat, less fuel consumption, and less work.
Today we also seek greener home heating options.  Wood pellet heating is an environmentally friendly option that checks all of the comfort, cost, and convenience boxes.   Automatic wood pellet boilers represent the true state of the art for renewable home heating today.
One key feature of automatic wood pellet boilers is their ability to automatically fuel themselves for several days or even weeks without requiring a person to touch the fuel.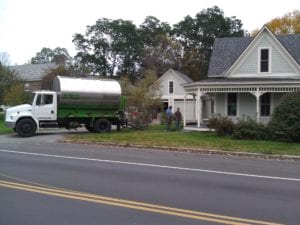 Quietly, especially in the Northeast United States, a network of wood pellet fuel delivery companies is being established.  These companies deliver wood pellet fuel by tank truck.  Several tons of un-bagged, loose pellets are unloaded through a hose to a bulk bin at each stop.  Automatic pellet boilers then feed themselves from the bulk bin.  The concept is similar to using oil or propane in a modern boiler, except the fuel is locally made and is renewable.  A bulk-fueled wood pellet boiler is one of today's ultimate renewable, home heating options.
Tarm Biomass has been a key driver in efforts to encourage modern wood heating through automatic pellet boilers and bulk wood pellet fuel.  A common obstacle to using bulk-delivered wood pellets is the requirement of free floor space for several tons of wood pellets, typically indoors.
We now have a solution for bulk fuel storage for small and medium-sized homes using automatic wood pellet boilers called the CUBE 500S (not to be confused with the 700# bin simply named CUBE).  The bin is shipped fully assembled, fits through standard doors, is made of galvanized steel, and holds almost 1,100 pounds of fuel (27 bags).  The CUBE 500S pairs especially nicely with the Fröling PE1 20 automatic pellet boiler.  The CUBE 500S is ready to be connected to Fröling pellet boilers via standard 50 mm hoses.  The bin and pellet boiler can be spaced up to 50 hose feet apart, allowing for tremendous installation flexibility.  We expect a full CUBE 500S to provide fuel for about 2 weeks of normal operation.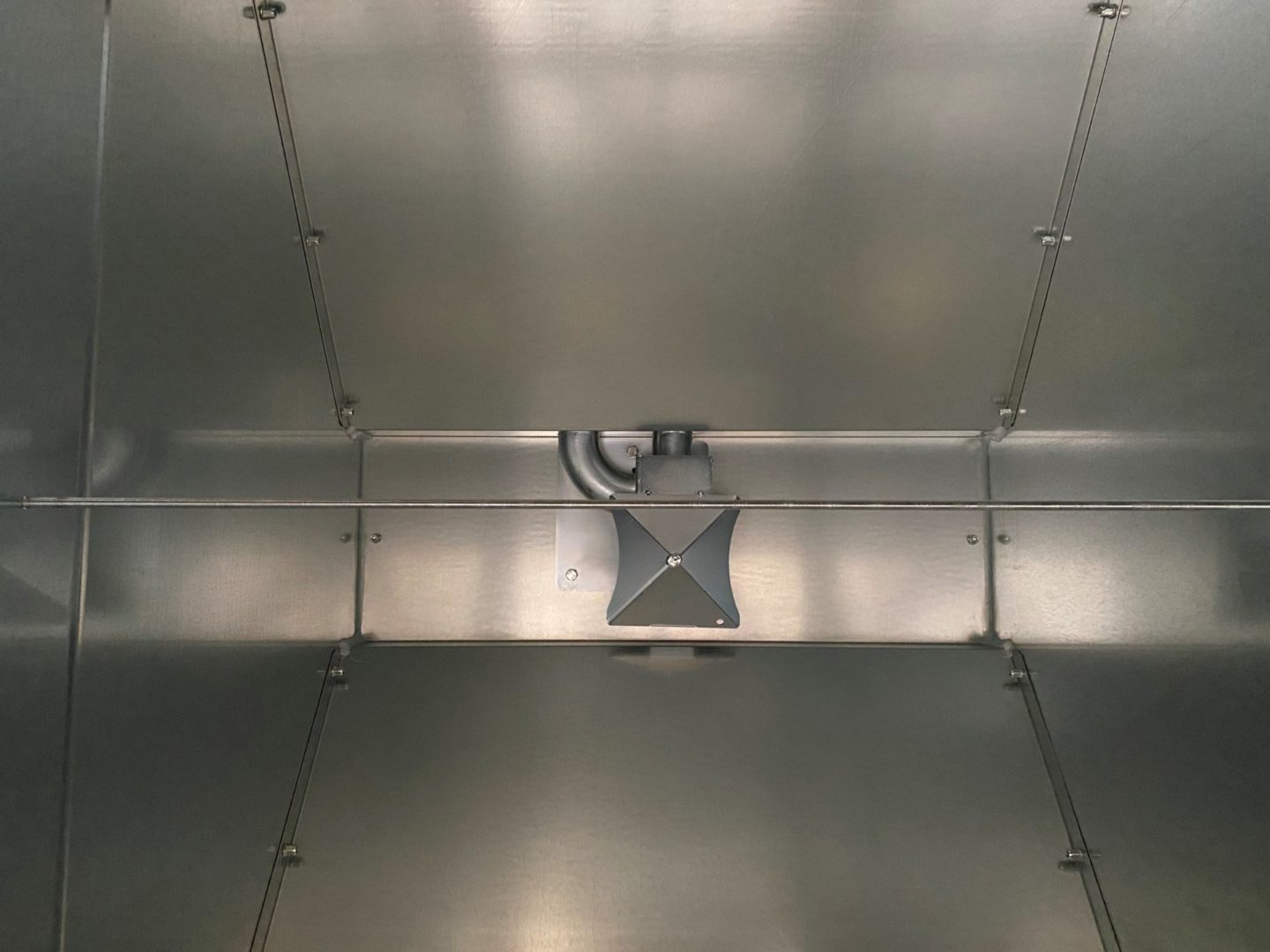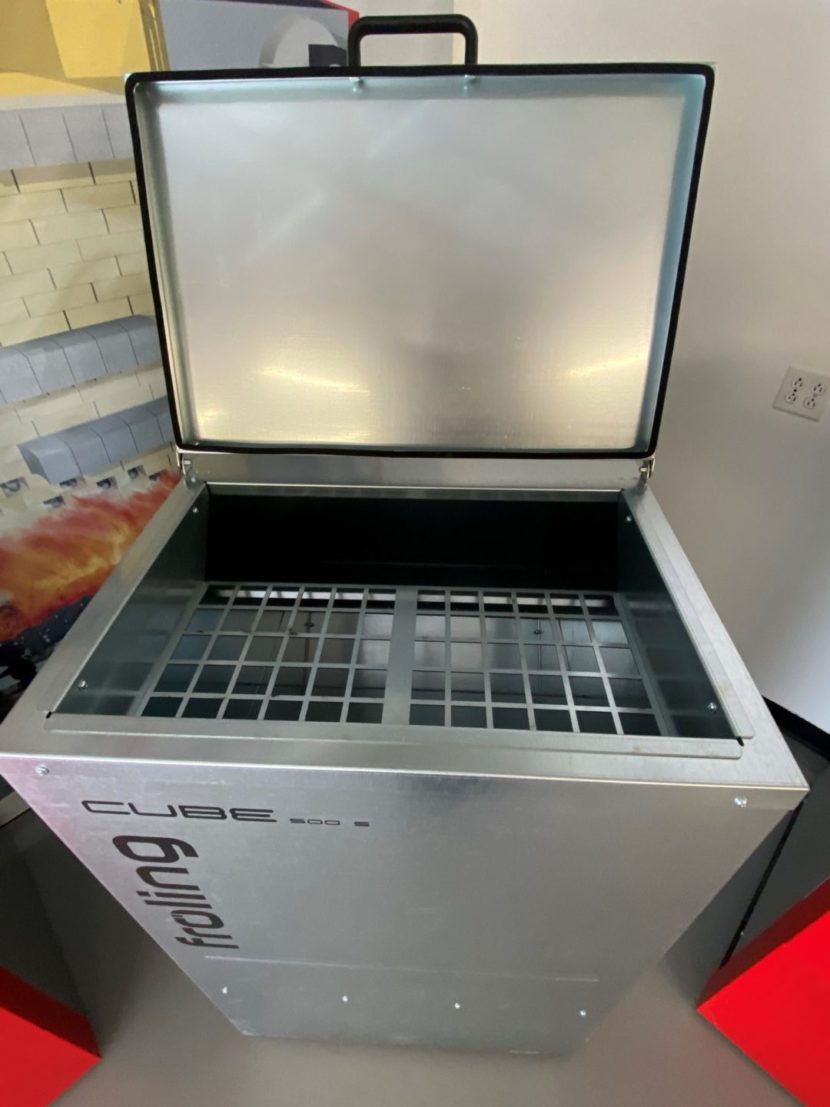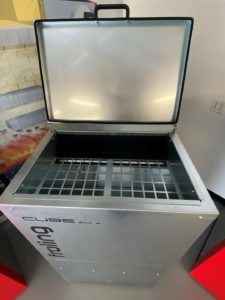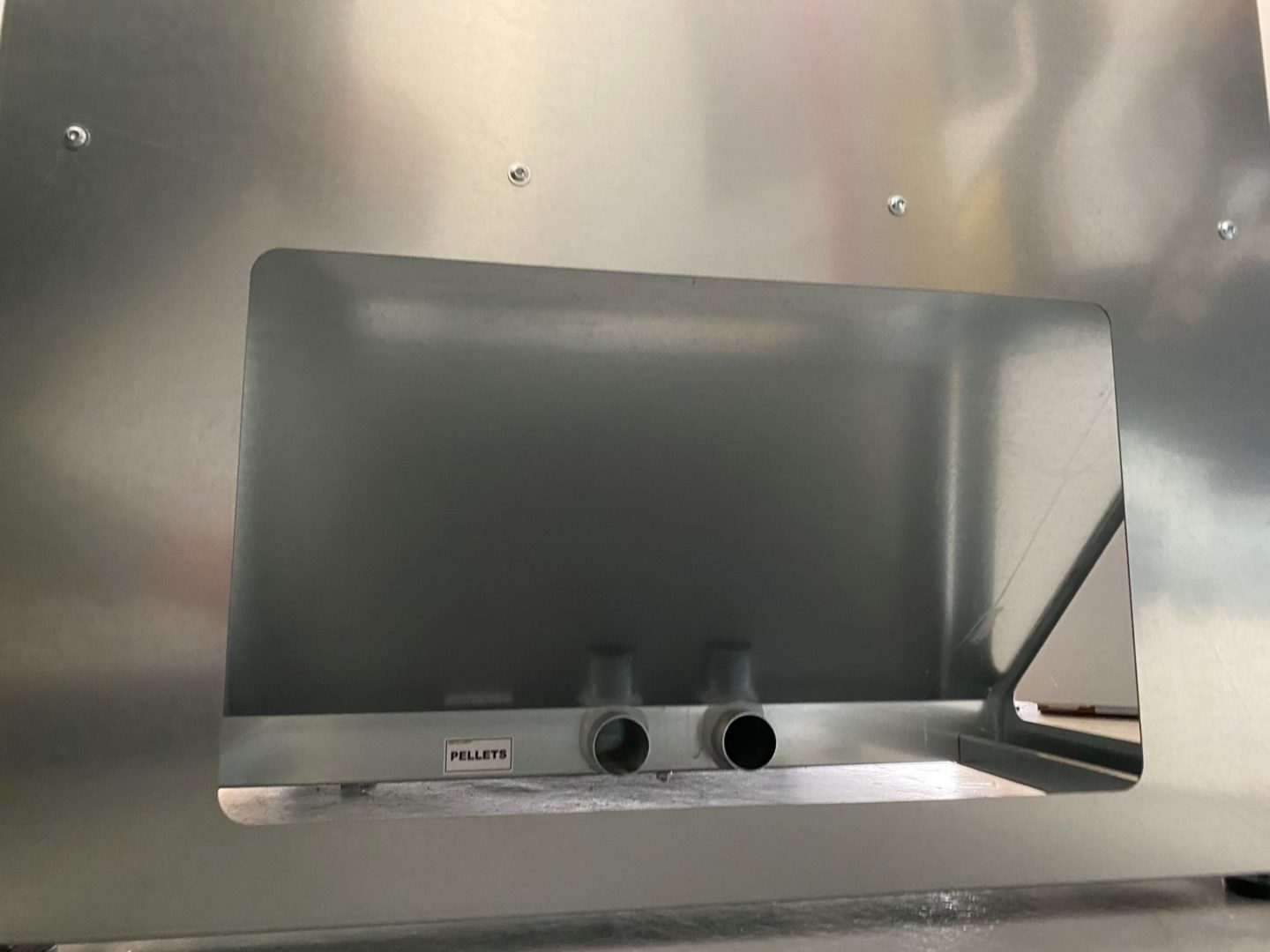 Tarm Biomass anticipates that as states begin realizing that they are far from obtaining their renewable heating goals, they will begin to accept smaller wood pellet bins in their state renewable heating incentive programs.  For homes that simply cannot fit larger bulk wood pellet fuel bins, the CUBE 500S provides a low-cost, low-floor space storage option, which still allows for significant automation and use of renewable wood pellet fuel.  The combination of a Fröling PE1 automatic pellet boiler and CUBE500S far exceeds the convenience of pellet stoves and wood boilers.